Iskreno, odmah na startu da kažem da do pre par dana nisam Zara parfeme smatrala nečim što bih koristila i nosila. Još iskrenije, nikada ih nisam ni pomirisala, probala ili poznavala nekoga ko ih koristi. Sve dok nisam drugaricu pitala koji parfem ima.
Otkud ideja da probam
Znate ono, ide osoba, ide parfem za njom. I to onaj pomalo dendi engleski šmek parfema koji je u isto vreme i jak i ženstven. Parfem je, verovali ili ne, nazvan FASHIONABLY LONDON. Interesantno je da je kreator mirisa Džo Malon, nosilac Ordena britanske imperije, osnivačica brenda Jo Loves. Njeni parfemi koštaju čitavo bogatstvo a ovoga puta, uradila je nekoliko njih za brend ZARA. Odmah sam otišla u Knez Mihajlovu i probala sve "gradove" na lageru. Tu su Dubai, Paris, Šangaj, Venecija, Madrid, Tokijo…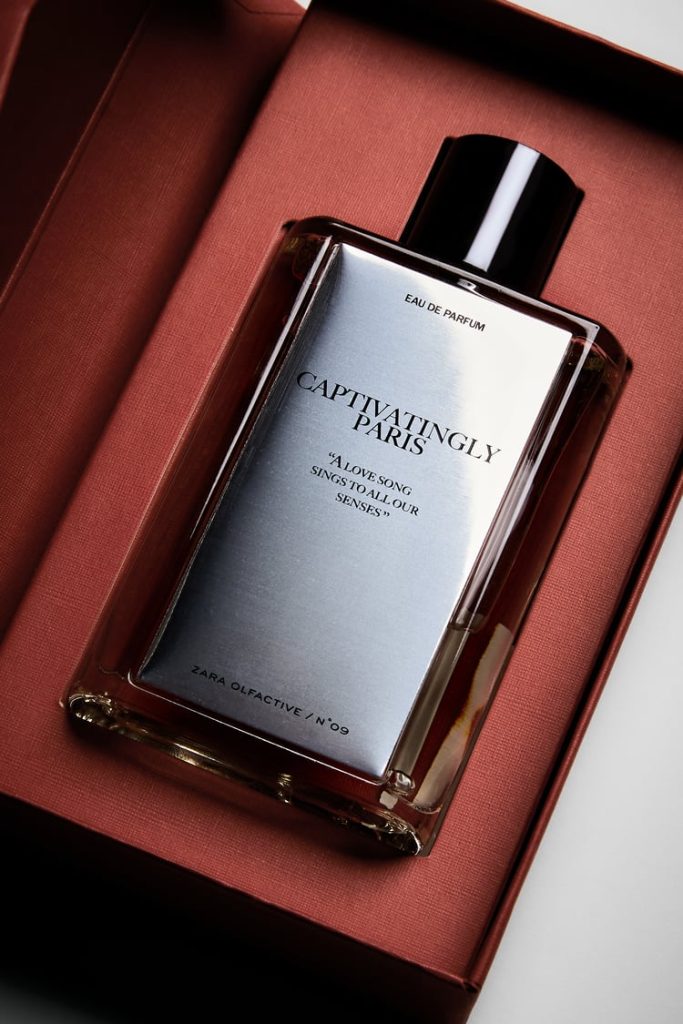 Nije da sam ja zaljubljena u Pariz pa sam zbog toga bila oduševljena sa CAPTIVATINGLY PARIS. Pomalo poznat miris, topao, sladak pomalo sa toliko šarma u sebi. Sada je na mojoj polici, sa sve svojim fenomenalnim pakovanjem i razglednicom iz kutije. A ovaj tekst je inspirisan ovim parfemima i željom da sa vama podelim informacije do kojih sam došla kada sam istraživala ovu kolekciju.
Replike, slučajno ili namerno?
Zara mirisi se često smatraju zamenama za popularnije dizajnerske mirise. Ovi pristupačni parfemi su samo delić cene dizajnerske verzije i nalik su na kultne klasike brendova kao što su Dior, Chanel i Viktor & Rolf. Mi parfemske kopije imamo na svakom koraku a neki su od toga napravili biznis sa štandovima po tržnim centrima ili čak i radnjama u prometnim ulicama. ZARA replike imaju definitivno najbolja pakovanja.
Replike su kopije ili bliska podudaranja sa drugim parfemom. Ponekad brend vrlo namerno kreira sličan miris nekim kultnim mirisima. Ponekad je, međutim, više slučajnost jer se koriste neke od istih nota. To znači da možete dobiti miris dizajnerskih parfema za dosta manji iznos. Channel Chance Eau Tendre parfem, na primer, košta oko 10 hiljada dinara. Zara Applejuice košta mnogo manje. Ives Saint Laurent Black Opium je luksuzni parfem koji može da vas košta više od 8000 dinara. Zara Gardenia je mnogo pristupačniji miris.
Mislim da je dobra ideja, da možda repliku koristite preko dana a onda uveče samo dodate par kapi onog skupljeg originalnog mirisa.
Takođe je vredno napomenuti da su neki od njih zapravo dizajnirani u saradnji sa nikom drugim do poznatim parfimerom Jo Malone. Na primer, Zarina Ebony Wood ili pomenuti parfemi sa početka teksta.
Spisak replike i originala na koji mirišu
Evo liste Zara parfema zajedno sa njihovim dizajnerskim mirisom koji miriše na isti način:
A Book Liaison in Lisbon = Chloé Nomade
A Perfume = Byredo Bal d'Afrique
Amalfi Sunray = Tom Ford Neroli Portofino
Amber Vanilla = Thierry Mugler Alien Essence Absolue
Ancestral Papyrus = Maison Crivelli Papyrus Moléculaire
Applejuice = Chanel Chance Eau Tendre
Azul Noche = Dior Midnight Poison
Black Amber = Dolce & Gabbana The One
Black Peony = Viktor & Rolf Flowerbomb
Bohemian Oud = Maison Martin Margiela Replica By The Fireplace
Boldly Seoul = Jo Malone Mimosa & Cardamom
Bright Rose = Narciso Rodriguez For Her
Candy Festival = Louis Vuitton Afternoon Swim
Captivatingly Paris = Givenchy Irresistible
Cashmere Rose = Gucci Flora by Gucci Gorgeous Gardenia
Caviar Bergamot = Acqua di Parma Blu Mediterraneo Bergamotto di Calabria
Cerise Peonies = Acqua di Parma Peonia Nobile
Cherry Sling = Gucci Flora by Gucci Eau Fraiche
Cherry Smoothie = Tom Ford Lost Cherry
Cotton Kiss / A Perfume in Rose = Glossier You
Creatively Shanghai = Guerlain Aqua Allegoria Mandarine Basilic
Dark Emerald = Juicy Couture Viva la Juicy Gold Couture
Deep Garden = Carolina Herrera Good Girl
Delicious Blossom = Armani Si
Ebony Wood = Jo Malone Wood Sage And Sea Salt
Elegantly Tokyo = Mugler Cologne Run Free
Endless Oud = Gucci Guilty Absolute
Energetically New York = Le Labo Santal 33
Exotic Mimosa = Kenzo Summer
Fashionably London = Parfums de Marly Delina Exclusif
Femme = Dior Hypnotic Poison
Fields at Nightfall = Zadig & Voltaire This is Her
Fleur d'Oranger = Jo Malone Orange Blossom
Forget Me Not = Dolce & Gabbana Light Blue
Gardenia = YSL Black Opium
Go Fruity = Burberry Her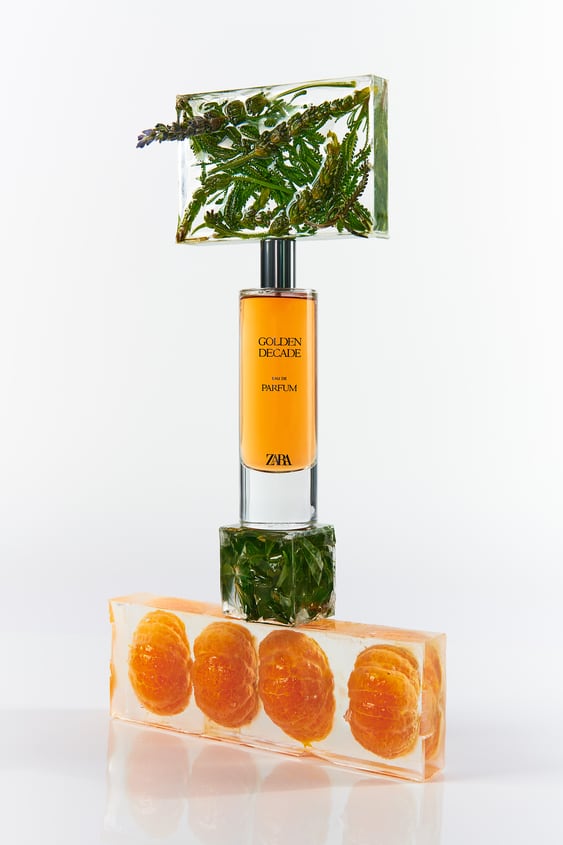 Golden Decade = YSL Libre Intense
Gourmand Addict = Paco Rabanne Olympea
Gracefully Madrid = Maison Francis Kurkdjian Aqua Universalis
Hibiscus = Loewe Solo Ella
Le Petit Lullaby = Goutal Petite Cherie
Lightly Bloom = Miss Dior Blooming Bouquet
Majestic Opulence = Lancôme La Vie Est Belle Intensément
Marshmallow Addiction = Escada Rockin' Rio
Memoire Intense = Lancôme Idôle L'Intense
Mimosa Cloud = Ariana Grande Cloud
Mystery Balance = Jo Malone Wild Bluebell
Nude Bouquet = Miss Dior Blooming Bouquet
Nude Cashmere = Byredo Palermo
Orchid = Victoria's Secret Bombshell
Oriental = Viktor & Rolf Flowerbomb
Perpetual Oud = Maison Francis Kurkdjian Oud Satin Mood
Pink Flambé = Juicy Couture Viva La Juicy
Powdery Magnolia = Chloe Chloe
Red Temptation = Maison Francis Kurkdjian Baccarat Rouge 540
Red Vanilla = Lancôme La Vie Est Belle
Rose = Dior J'Adore
Rose Gold = Michael Kors – Michael Kors
Rose Gourmand = Montale Paris Intense Café
Rose Marshmallow Candy = Kilian Love ali i Don't Be Shy
Rose Petal Drops = Parfums de Marly Delina
Santal Glow = Byredo Mojave Ghost
Sense of Glam = Frédéric Malle Lipstick Rose
Soleil Decade = Estée Lauder Bronze Goddess
Stunningly Venice = Parfums de Marly Meliora ali i Lalique Amethyst
Sublime Epoque = Armani My Way
Tobacco Collection Rich Warm Addictive = Tom Ford Tobacco Vanille
Tropical Boost = Marc Jacobs Perfect
Tubereuse Noir = Gucci Bloom
Twilight Mauve = DKNY Be Delicious
Ultra Juicy = Juicy Couture I Am Juicy
Vetiver Pamplemousse = Hermès Eau de Pamplemousse Rose
Vibrant Leather For Her = Creed Aventus
Violet Blossom = Thierry Mugler Alien
Waterfall Brume = Hermès Le Jardin de Monsieur Li
Waterlily Tea Dress = Byredo Gypsy Water
White = Lancôme Miracle
Woman Cherry = Moschino Toy 2
Woman Gold = Paco Rabanne Lady Million
Wonder Rose = Lacoste Pour Elle Sparkling
Wonder Rose So Intense = Lanvin Modern Princess
Novi mirisi
Zara ima mnogo pristupačnih mirisa i stalno izlaze sa novim verzijama, uključujući sezonske mirise njihovih najpopularnijih. Postoji razlog zbog čega je, kako sam videla, TikTok prošle godine eksplodirao sa klipovima o Zara parfemima. Kada je u pitanju lažiranje luksuznih parfema, Zarini parfemi su zaista jedni od najboljih.
Ja sam sada u misiji provere Golden Decade koji uporno tražim u našim radnjama iako piše da ih ima na lageru a vi mi javite imate li svog favorita.